Welcome to St. Peter's Parish Church
Celebrating service to God since 1703
"The First Church of the First First-Lady"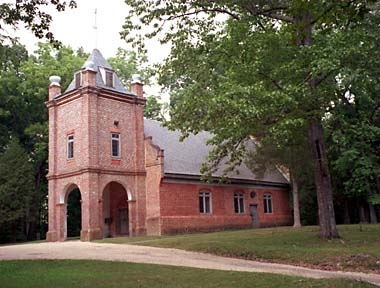 Sunday Worship Services
Winter: 9:00 and 11:00
Summer: 10:00
St. Peter's invites you to come worship with us. Two winter worship services at 9:00 a.m. and 11:00 a.m. are held each Sunday. The 9:00 a.m. service is our quiet service with no music. This service uses Rite I or II in celebration of Holy Eucharist each Sunday. The 11:00 a.m. service will be Holy Eucharist or Morning Prayer with music. Children's and Adult Christian Education is held each Sunday at 10 a.m. During the summer months we have a single service at 10:00 a.m. with no Children's or Adult Christian Education.
Our Mission
"In response to God's grace, and in thanksgiving for the many gifts entrusted to us by God, it is the mission of St. Peter's Parish Church, together with all who share a commitment to Jesus Christ as Lord and Savior, to be a community in the Anglican Tradition that worships, nurtures and gives for the spread of the kingdom of God."
Church tours are available, but advance notice is required: one week notice for individuals or small groups and at least three weeks notice for groups of 6 or more. Volunteers conduct tours and appointments are dependent upon their availability.
Please call the church office to make arrangements.